Purple Mango Wellness Centre is a Green Gecko non-profit social enterprise that provides treatment spaces for visiting and local practitioners from all forms of holistic therapies. Services provided are primarily offered to the expat community using an affordable fee structure, which then enables us to offer treatments to the Khmer community on a donations basis, depending on what the individual can afford. Included in those treatments is a weekly dental clinic, offering fundamental dental care not only to the Gecko family but also to our extended Khmer community through our partner NGO network. At Purple Mango we are also striving to create a much-needed new generation of therapists and healers, and we invite our practitioners to hold training programs and workshops to inspire young Khmer people to train in these areas.
To make a treatment booking or for any further information: Tel: 017482952 | message on facebook | email us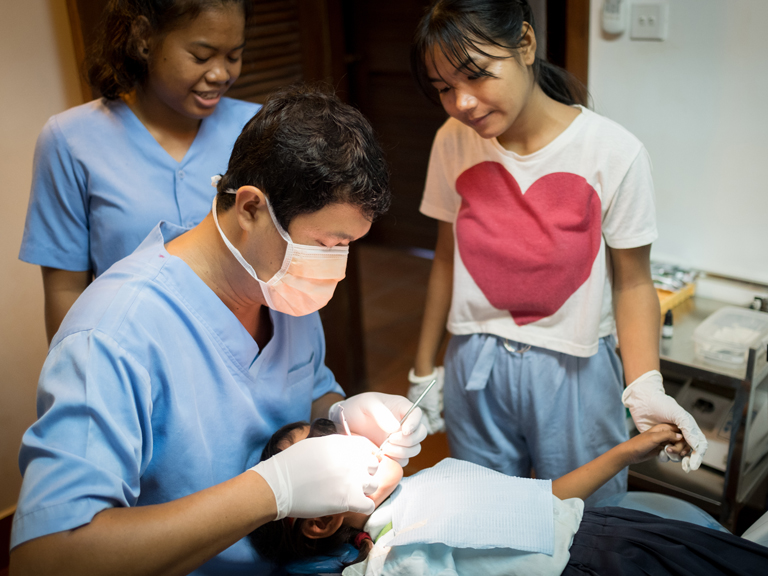 community dentist
Happening on a weekly basis, our community dentist, Dr Hour comes in and treats children, students, and adults from local organisations and businesses on a 'by donation only' treatment. Encouraging patients to pay what they can afford helps support our program and allows many Khmers dental treatments, that they normally would not be able to afford.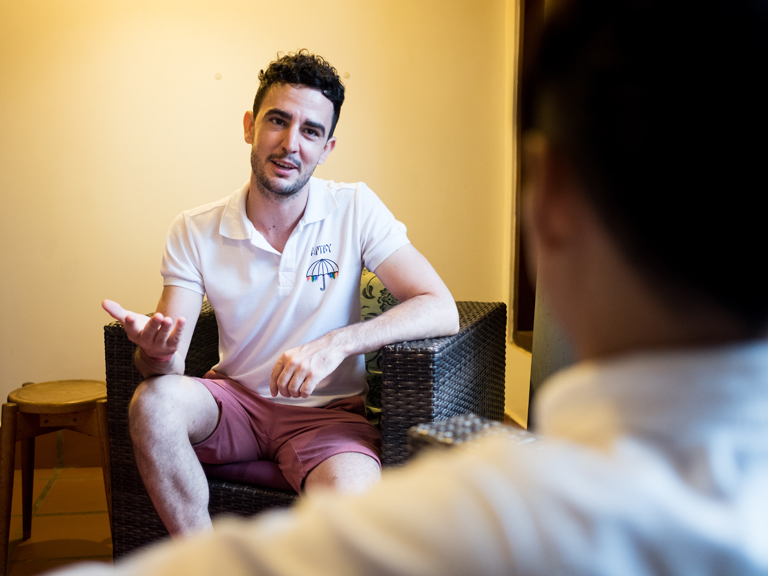 counselling sessions
Located at Purple Mango are two great organisations, APTBY (A Place to be Yourself) and Penhjet Counselling Services where locals and expats can find someone to talk to, to have a safe place to hang out and find strategies to help with their problems through one on one counselling and regular mental health workshops.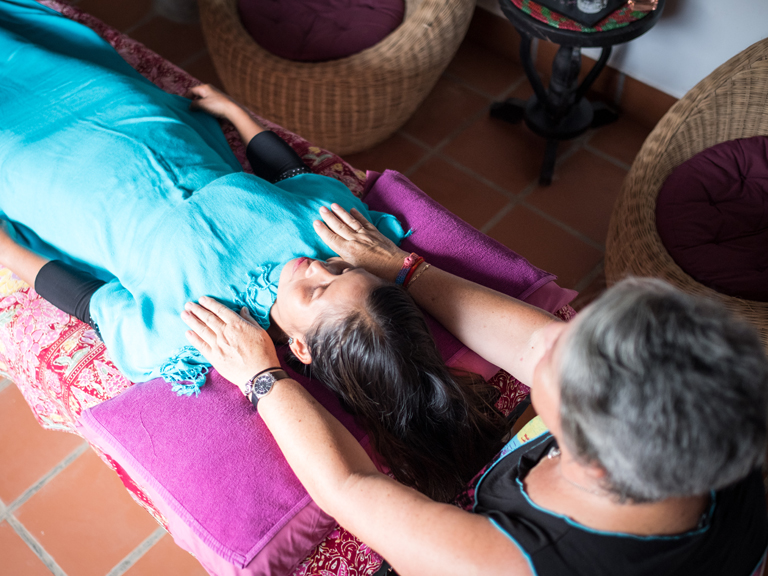 healing therapies
Through our therapy rooms available for hire, we offer a range of natural healing therapies from qualified and experienced local and travelling therapists. Reiki, Pranic Healing, Shiatsu Therapy, Meditation Therapy are amongst the many regular therapies we have offered. Click here for all of our current therapies on offer.